New Mentorship Program: Learn All Trading Strategies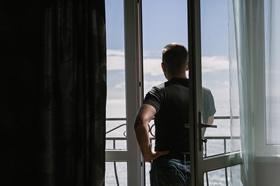 Chances are, you probably have not developed a winning trading strategy on your own. In fact, it's common to waste time trying to invent a new approach when nearly everything has been tried and done before. Just because you have identified a pattern that worked for four days in a row, do not expect the method to continue working long into the future. By all means, test it and keep track of performance, but have reasonable expectations.
Wouldn't it be easier and faster to go with something tried and true? Join our next Group Mentorship class, which begins July 2, 2018. Through our eight-week Mentorship Program, we've helped dozens of traders learn our strategies that have been tested for years. The program is designed to put you in a live webinar room where the instructor is reviewing the current day and recent day chart activity, identifying patterns, and explaining how to spot trades and what to do with them. This means that no stone is left unturned. Trade management, profit targets, stop losses, and all the details are fully explained. The goal is to turn you into a professional trader by eight weeks.
The support does not stop there. We can help you install the materials via remote assistance. In addition, the lessons are recorded and provided to you within an online portal. Yes, in the future, you can log in and watch class recordings. It's a great refresher that many of our students appreciate.
Price Action: An Adaptable Trading Strategy
We take a price action approach. If it's not visible on the chart, we don't trade it. We trade on what we can objectively observe. No trade? No problem. All criteria met? That's a trade!
Here's a link to the Mentorship Program page where you can find out all the details. The next class begins July 2, 2018. We expect it to fill up quickly, so enroll early! With your deposit, we'll provide the first week's course and software right away (ATO 2 trading strategy). This way, you can start practicing with one of our strategies before class begins.
Have questions? If you prefer email, use su[email protected]. Alternatively, call us at 888-607-0008.