Investor Alert: Wall Street's Decline Continues as Attention Shifts to Upcoming Jobs Data
Wall Street, for the second day in a row, witnessed a decrease, and a similar decline was observed in both European and Asian markets. In the meantime, Janet Yellen, the U.S. Treasury Secretary, took action in China on Thursday to ease tensions between the world's two biggest economies.
The futures of the S&P 500 and the Dow Jones Industrial Average weakened by 0.5%.
Recently, share prices have significantly increased due to mounting proof that the U.S. economy is doing well and successfully avoiding a recession despite high-interest rates. Nonetheless, the Federal Reserve is currently encountering difficulty in its attempts to control inflation, and a flourishing economy is not what it seeks currently.
The latest minutes from the Federal Reserve's policy meeting, released on Wednesday, revealed that a small group of central bank officials were leaning towards raising interest rates in mid-June. However, in the end, all members decided to keep rates unchanged. The potential for more rate hikes has been causing a decrease in investor confidence.
The Federal Reserve has a specific emphasis on the employment situation in the United States.
The Labor Department will release the weekly job figures and a report on job opportunities on Thursday. Furthermore, the essential monthly employment data will be provided by them on Friday.
After its new app Threads, Meta Platforms, the parent company of Facebook, Instagram, and WhatsApp, saw a 1.9% rise in its stocks. Threads, a competitor to Twitter, has been a challenge for the latter since its acquisition by Elon Musk. Meta's shares have already witnessed a substantial rise this year, with their value more than doubling.
After receiving a downgrade from Goldman Sachs, which expressed concerns about the Chinese banks' association with debt and the economy's sluggishness, there was a notable drop in the Hang Seng index in Hong Kong. It fell by 3%, reaching a level of 18,533.05. Additionally, the Shanghai Composite Index also witnessed a decline of 0.5%, resting at 3,205.57.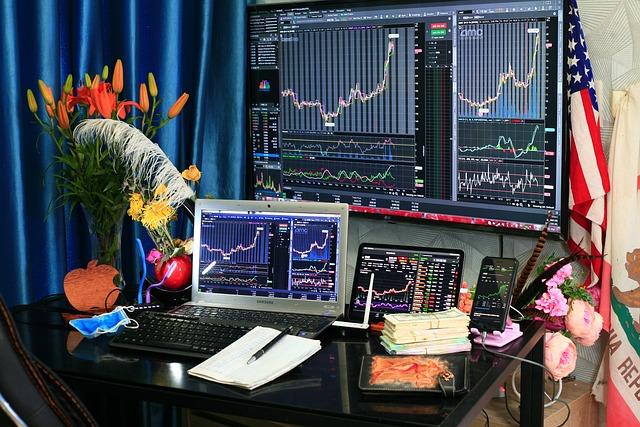 China Construction Bank Corp. shares on the Hong Kong stock exchange witnessed a decrease of 2.8%. China Merchants Bank also recorded a decline of 1.4%, whereas the Industrial and Commercial Bank of China faced a notable drop of 3.2%.
In Japan, the Nikkei 225 index decreased by 1.7% and finished the day at 32,773.02. The S&P/ASX 200 index in Australia also decreased by 1.3% to 7,157.80, and the Kospi index in Seoul lost 1.1% and hit 2,551.10. On the other hand, India's Sensex index went up by 0.3%, although Taiwan saw a 1.7% drop in shares, and Bangkok experienced a 1.1% decline.
At midday, the CAC 40 in Paris reduced 1.8%, whereas Germany's DAX and Britain's FTSE 100 both witnessed a drop of 1.2%.
There is an increasing belief that inflation is lowering to a level where the Federal Reserve may soon stop raising interest rates. These interest rate increases have been slowing down the economy and reducing inflation. Many people in the finance industry predict that the Fed will raise rates this month and possibly one more time before the year ends, as suggested by clues from the Fed.
The American stock market might go through a period of slow activity while people wait to see if the predicted economic decline happens. The upcoming season where companies report their earnings from the spring, could offer clues and give investors some understanding.
Yields in the bond market showed some diversity, as the 10-year Treasury yield rose to 3.97% from 3.94% on Tuesday. The 10-year yield is highly influential in setting interest rates for important loans like mortgages.
The interest rate on the two-year Treasury bond, which is influenced by expectations about the actions of the Federal Reserve, saw a small rise from 4.95% to 4.96%.
The price of U.S. benchmark crude oil on the New York Mercantile Exchange online platform rose by 30 cents to $72.09 per barrel in various trading. The day before, it had increased by $2 to $71.79 per barrel.
The cost of Brent crude, which serves as the basis for worldwide trading, rose by 22 cents and hit $76.87 per barrel.
Compared to its previous rate of 144.64 yen, the American dollar saw a decrease in value to 143.74 Japanese yen. In contrast, the euro slightly increased and increased from $1.0857 to $1.0896.
On Wednesday, the S&P 500 saw a small decrease of 0.2%, falling from its highest point since April 2022. Similarly, the Dow experienced a decline of 0.4%, and the Nasdaq only recovered 0.2% of its previous gains.