Options Showdown: $2.4 Trillion Set to Expire, Igniting Bullish Stock Outlook
Traders swiftly entered the arena of call options linked to popular U.S. equity exchange-traded funds, capitalizing on the upswing in U.S. stocks following Tuesday's release of the consumer-price index. Analysts specializing in options markets suggest that this influx could contribute to further upward movement in stocks in the days to come.
Data compiled by Rocky Fishman, the founder of Asym50, indicates that options tied to a significant $2.4 trillion in stocks, exchange-traded funds, and equity indexes are slated to expire on Friday.
Analysts at Goldman Sachs Group highlighted a marked increase in call buying associated with well-known index-tracking exchange-traded funds this week. This trend resulted in a decrease in the ratio of outstanding calls to puts, commonly referred to as "skew," for the SPDR S&P 500 ETF Trust (SPY), the Invesco QQQ ETF (QQQ), and the iShares Russell 2000 ETF (IWM). Traders shifted their focus from puts to calls, signaling a heightened sense of optimism in the market.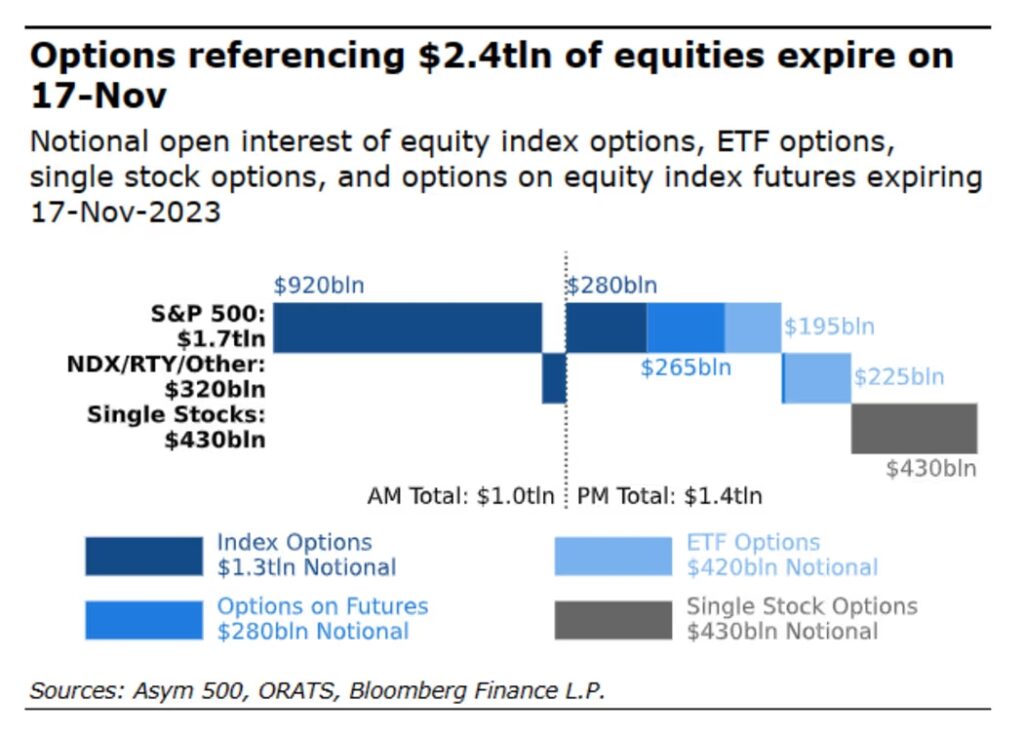 Goldman's data reveals that skew for calls tied to the IWM, which tracks the Russell 2000 index of small-cap stocks, has reached its lowest level on record. This suggests a surge in bullish sentiment in a market segment that was previously less favored.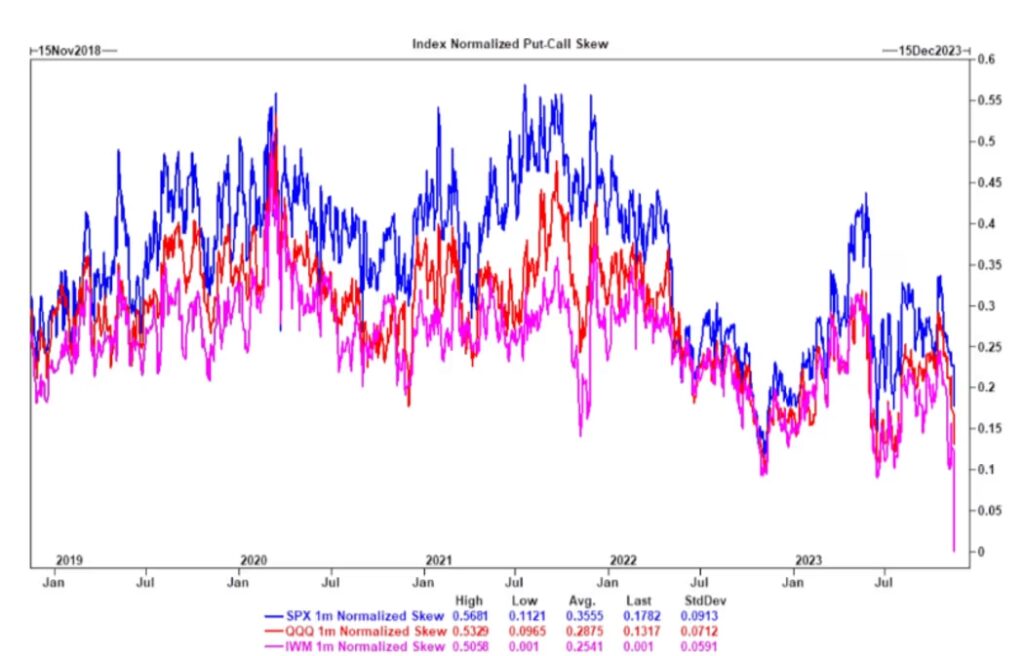 Brent Kochuba, the founder of SpotGamma, noted the intriguing shift in small-cap skew, emphasizing that with approximately one-third of IWM calls expiring on Friday, the recent momentum in small caps might wane if traders opt not to extend their positions.
However, the increased demand for call options could also indicate that more traders are entering the small-cap arena, hoping for a sustained upward trajectory. This shift occurs as segments of the U.S. market, which have trailed Big Tech throughout the year, strive to catch up.
Call options symbolize optimistic wagers on an underlying security or index in the options market, while put options represent the opposite outlook. Options serve various purposes, including speculation on market direction or hedging an investor's portfolio.