John Paul Recaps Atlas Line Short & Long Trade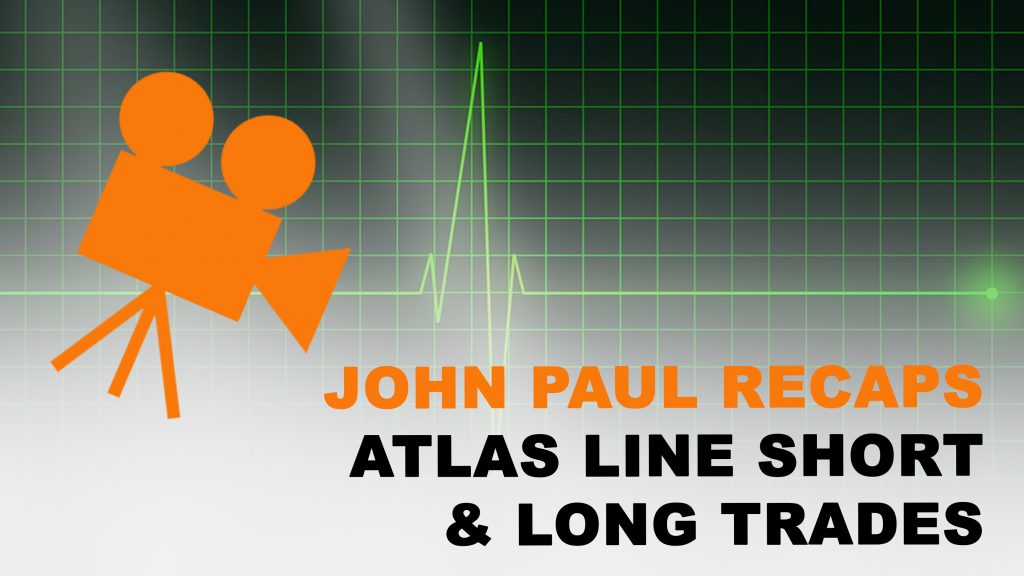 Here's an overview of the Atlas Line signals which took place on October 8, 2019. If you used the same Atlas Line settings, you would see the same signals. Remember the nice early Short trade and there was another around 11:30 a.m. ET, it's that. If there are two closing bars above or below, either a long or short signal will be received. John Paul covered in the video around 3:40 later in the day, there was a Long signal.
John Paul is attempting to take an objective approach. We use the ATR (Average True Range) to determine the profit target and stop-loss. It is important to have stops in place to protect yourself. We're showing you what to use in the training video. The Atlas Line is using several stop-loss techniques. Signals S and P are for Strength and Pullback trading. Specific rules apply to these signals. If you don't want to see them, these signals can be activated or deactivated. The trades of Atlas-B are for trades of "bounce." These are available as well. Of course, remember that not every business is going to be a winner! In this video and elsewhere, we're happy to point that out.