Trading holidays / Q4 2019 Calendar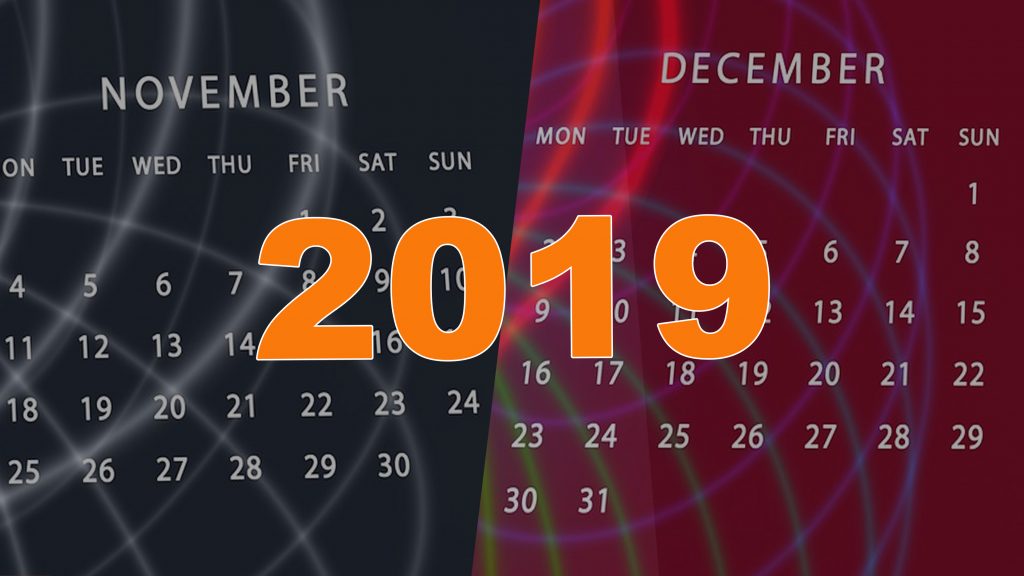 For most of us, this is the busiest time of the year. That said, taking note of the Trading holidays is important. The open and closed hours of the markets are not always common sense, so here is a consolidated list of what to expect. All times are in the time zone US / East, ET / EST, GMT / UTC-5. Activity is based on CME Group Holiday Calendar equity product information. Remember that there may be specific hours for grain and other markets related to food. As shown below, CME Group's equity products/markets, such as the E-mini S&P 500, are mainly concerned.
Trading Holidays!
Thanksgiving Day is the 28th of November 2019. Thanksgiving Day ends at 1:00 p.m. Start at 6:00 p.m. ET, that's it. The market closes early on the following day (Black Friday, Nov. 29, 2019) at 1:15 p.m. ET, that's it.
Christmas Day is the 25th of December 2019. Christmas Eve is the day before, of course, 24 December 2019. The market closes early on Christmas Eve at 1:15 p.m. ET, that's it. The market will remain closed until 6:00 p.m. reopening. AND the day of Christmas.
New Year's Eve is the 31st of December 2019. Naturally, New Year's Day is Jan. 1, 2020 the day after. The market is operating on New Year's Eve with normal hours. The market is closed until 6:00 p.m. on New Year's Day. The regular operation/hours will resume at that point.
Be mindful that it can be difficult to trade around the holidays. The big players on the market, for instance, maybe missing, so prepare for low volatility times. Conversely, throughout the holiday shopping season, we will see consumer-related reports. Such reports can lead to sudden volatility.
Want to keep your profits and minimize losses? Get our REAL-TIME simulator here.